I have to admit I'd been wanting to get tagged to do this "more about me post." Thank you so much to Shannon for tagging me! (And um, y'all...she linked me right up there with the Pleated Poppy and Scissors and Spatulas. She knows how to make a girl feel good about herself!) You can get to know Shannon on her about me post here.
1. What's your favorite scent?
I'd have to say my favorite scent is my husband. The way he smells...I love it. I steal his undershirts at night to sleep in because they smell like him.
I also love:
puppy breath (I'm weird)
geranium
cinnamon
burning leaves
rosemary
basil
frankincense
2. Who is your biggest inspiration in life?
This is really tough. I've been inspired by so many men and women. My mom is a huge inspiration. Not only did she stay home with my younger brother and me, but she home schooled us for 12 years. She is a certified Master Gardner, she lives in a nearly 100 year old house that belongs on the cover of Country Living. She has been a Weight Watchers leader, and in the last year she started her own home-based business. She takes care of my 90 year old grandmother, who is nearly deaf and blind. She volunteers at church, and is on the board of directors of a local non-profit.
3. What do you do for fun?
Read. I love reading. I have a Kindle app on my phone, so I always have a book with me. We have bookcases full of books in our home, and David has filled up his office with stacks of books too.
I enjoy playing really easy games on the Wii.
Walking Cody in the nearby woods.
Playing piano.
Designing blogs (yeah, work is fun for me!)
4. What's your least favorite chore?
My gut reaction is to say doing dishes. But the visible layer(s) of dust on every piece of furniture would prove me wrong.

5. Are you a night owl or an early bird?
I'm doing this at 12:50 a.m. Definitely a night owl.

6. What helps you to relax the most?
Snuggling my husband.
Back rubs.
Reading.
Listening to (peaceful) music.

Reading my Bible.
7. What's the nicest thing someone's ever done for you?
Wow...this one is hard too. I am beyond blessed...I could go on and on. But two things really stand out to me:
When I was 21 I suffered a severe back injury. I had to live back home with my parents because I couldn't get dressed or turn on bath water, or anything. My mom took
such
great care of me. She literally had to help me put on underwear and pants. She popped movies into the VCR all day long, even though I basically slept through them. She walked outside with me at a snail's pace to make sure I got exercise.
When we lived in Fort Worth I suffered another back injury. I was on bed rest for 3 or 4 weeks. My best friends Christiy and Tonya came to sit with my while David was at school and work. Even though I slept the whole time. (Darn drugs.) Tonya even went so far as to do my grocery shopping for me. This was no small task, as I was an extreme couponer before it was cool. Tonya took my coupon notebook, store adds, and did coupon shopping for me. That's a
real friend
y'all.
8. What's your "go-to" dinner? (Something you make on a regular basis.)
Tacos + guacamole.

9. What makes you laugh 'til you cry?
The Big Bang Theory and Friends.

10. What's your favorite season of the year?
11. What is your favorite room in your home?
Our living room is spacious and truly the center of our home. We spend a lot of time in our living

room, so I guess it is my favorite room.
You must post the rules.

Answer the 11 questions that the tagger posted for you and then create 11 questions to ask the people you've tagged.

Tag 11 people and link them in your post.

Post their button on your post if they have one.

Let them know you have tagged them
I'm tagging:
Dondi at
Donda Lee's
Brittany at
The Village Press
Thea at
Collide
Kelly at
Eat Pray Read Love
Sarah at
the Fontenot Four
Tricia at
Mama Marchand's Nest
Marion at
Marionberry Style
Michelle at
the Momma Bird
Andi at
The Hollie Rogue
Andrea at
The Cottage Market
Ellie at
The Ellie Life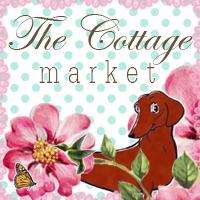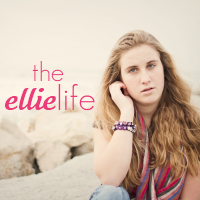 And here are your questions, girls:
1. Where is your dream vacation?
2. If you could have lunch with anyone from any time in history, who would it be and why.
3. If you were going to spend one year in outer space, and you could take one thing from home with you, what would it be?
4. Do you like roller coasters?
5. Do you make a Christmas wish list (for yourself) each year?
6. The one song that always gets stuck in your head is...
7. What color is your toothbrush?
8. What is your favorite movie?
9. What is the one beauty tip you know you should do, but you don't?
10. Would you rather forget your mom's birthday or Mother's Day?
11. What kind of car do you drive?
Random, right? I tried to make them interesting enough so that those lovely ladies would want to do it! :)
Happy Thursday y'all.